Tired of picking the wrong team with your big bets? Can't stand when the lady who doesn't watch football wins your office's box pool? Perhaps prop betting is more up your alley.
According to Intense Gambling , prop bets, short for proposition bets, give a situation and ask you to take a stance on whether or not it will happen. For example, a popular prop bet is whether a team's first score will be a touchdown or a field goal. If your choice wins, you win money. If not, you lose. Simple as that.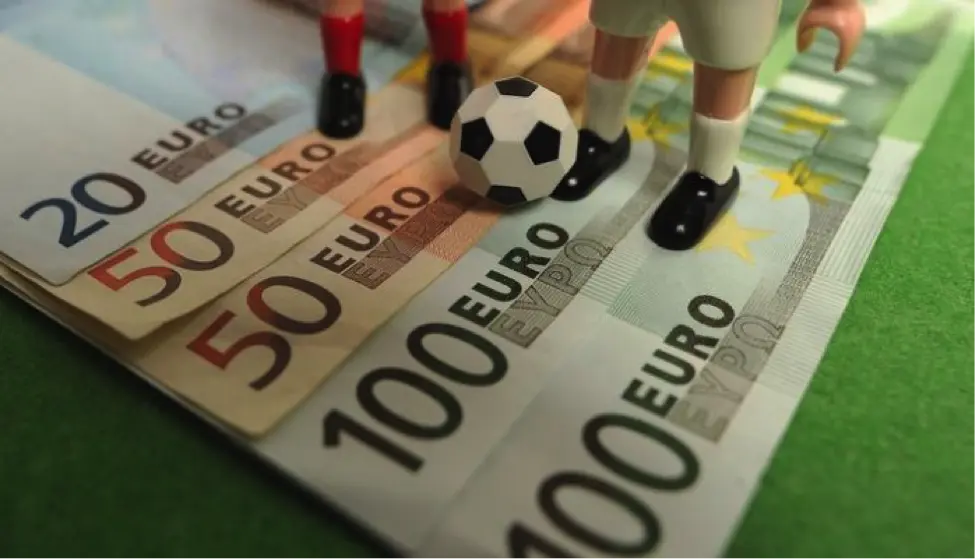 Prop bets are well-known for their absurdity; the gamut of prop bets runs from the simple and practical to the extreme of ridiculousness. You don't need a tutorial on how to prop bet; just pick a wacky wager and have fun. If you need to know more about different casino games, visit Link vào 188bet, the best source on the web on casino and gambling.
Here are some of the more outlandish prop bets you can find.
National Anthem
Each year, the odds makers issue a bet about the length of the national anthem, pointed out by Bleacher Report. According to SB Nation, usually the over/under is set around two minutes, and the smart money is always on the over. After all, if you were a celebrity with the entire country watching you, wouldn't you want to milk that for as long as possible?
Of course, even the Star Spangled Banner isn't immune to controversy. Business Insider noted that when Christina Aguilera famously skipped a line of the anthem before Super Bowl XLV, it created frenzy among gamblers. Her time ended up being just short of the over/under of 1:54, so many lost out as a result of her faux pas.
Halftime Show
What was once an excuse for a bathroom break is now an excuse to place bets. How awesome is that?
Every year's Super Bowl Halftime Show features a whole new set of prop bets to consider. In Super Bowl XLVII, Beyonce was the halftime entertainment, which led to the following prop bet options, listed on Wagerminds.com:
Will Beyonce wear a headset?
Will Jay-Z appear during the halftime show?
Will Beyonce show cleavage during her first song?
What will be Beyonce's first song?
The halftime show is usually a divisive event at any party, with some people hating it and others loving it. However, we should all be able to agree that the ability to bet on the halftime show is a great thing.
Gatorade
We're all familiar with the nontraditional Gatorade shower that follows a big win in professional or college football. However, what you may not know is that you can wager on the color of the liquid coming out of the Gatorade jug, according to Bleacher Report.
There is no real consensus about what is the most likely color of Gatorade used. However, yellow and clear are usually the choices odds makers list with the lowest odds – that is, the best chance of happening, affirmed by Bleacher Report. Of course, you can get creative and choose red, green or even team-themed colors. While there's no data to tell you that you're on the right track, there's nothing that says you're wrong for picking a long shot.
Broadcast Props
With such hype preceding big games, it's natural for the media to beat certain storylines into the ground. These stories often resurface in the form of prop bets surrounding the presentation of the game.
Perhaps no better example of broadcast-related prop bets exists than Super Bowl XLVII, in which brothers Jim and John Harbaugh coached against one another. The game was dubbed The Harbaugh Bowl, and the sports books certainly did their part, according to Bleacher Report. Here is a sample of what you could bet in this Super Bowl, listed on OddsShark.com:
How many times will the announcers say the word "Harbaugh"?
Which Harbaugh will be shown first after the National Anthem?
How long will the postgame handshake be?
Will Jim Harbaugh wear a hat on the sidelines?
You'll notice that many of these props have nothing to do with the actual game, but that's part of the fun. You don't need to know anything about sports to have a blast making the most absurd prop bets you can find. Unfortunately, prop bets aren't always fun for the house; in the past two years, safeties have occurred during the Super Bowl, even though Bill Barnwell states that safeties only occur in 6.4 percent of NFL games, explained more in detail in a Grantland article. With a bet on a safety occurring in the Super Bowl cashing out at +900, it's no surprise why Vegas lost money in the Super Bowl both years.